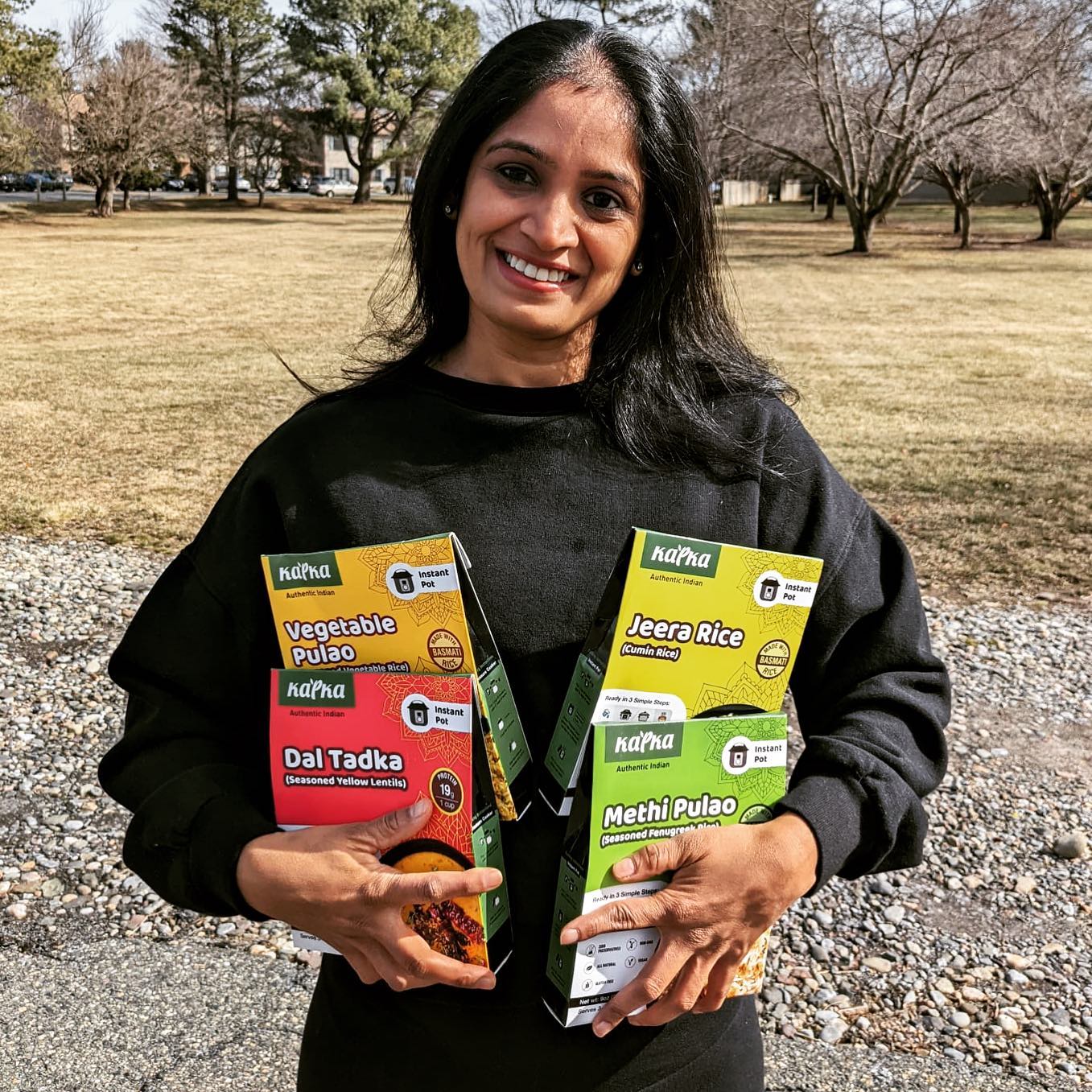 Hi I'm Divya
 I am the founder of Kapka Foods. When I moved to America a decade ago, the thing I missed most was  delicious  wholesome vegan Indian food. The Indian food all around me was either too spicy, or too oily. That's not the stuff we grew up eating!
 As a working professional with a busy schedule, I was also looking for options that did not involve the hassle of elaborate cooking, but still tasted fresh and home cooked. The ready-to-eat options in the local stores we found were either frozen, pre-cooked or loaded with artificial preservatives. 
So I thought of taking matters into my own hands😊 and that's how the idea of Kapka was born. Our mission is to bring the goodness of vegan home cooked indian food to your kitchen that is ready to cook in minutes. No prepping,  no chopping, or cleaning,  just pour water, cook, and eat!
I invite you to try Kapka's ready to cook range and experience real Indian food as it is made at home. Just like in any home, our focus is to have real, wholesome nutrition food that nourishes and comforts the soul. 
There's nothing like the taste of home cooked food! 
Visit our Catalogue